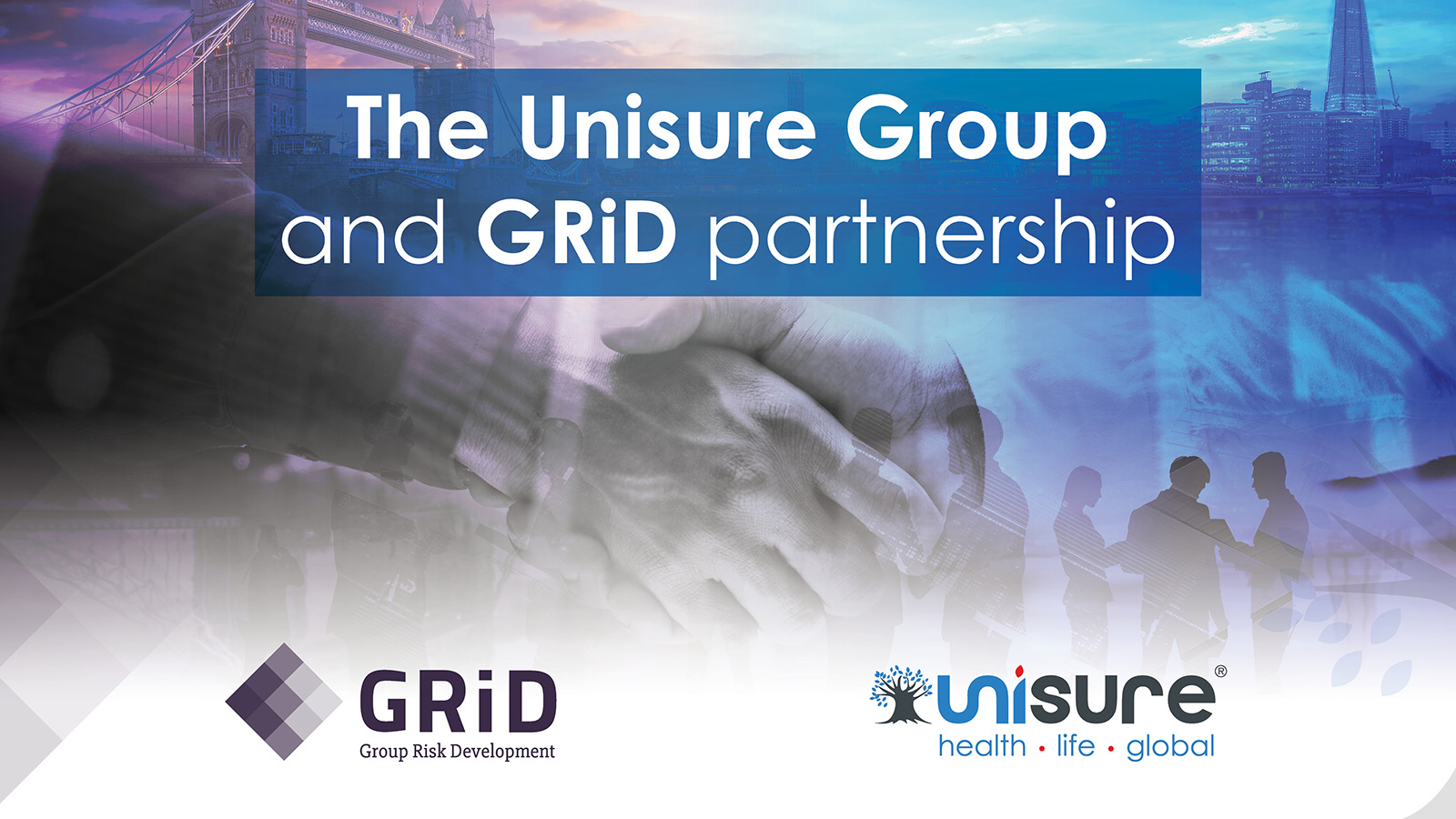 The Unisure Group launches their UK Group Life division and joins GRiD
London, United Kingdom – The Unisure Group has launched their UK Group Life division and joined Group Risk Development (GRiD), showing solidarity with GRiD's mission to promote group risk to government, policymakers, stakeholders and employers.
Unisure's UK Group Life launch comes at a pertinent time. Group Risk's growth within the UK is at an all-time high, showing increased recognition from employers on the financial and emotional value that Group Risk products bring.
Earlier this month, GRiD released a report revealing that employer-sponsored Group Risk benefits in the UK paid record claims (£2.01bn) to employees in 2020. Group Life assurance policies alone paid out total benefits to the value of £1.37 billion, showing an increase of £199.78 million when compared with 2019.
"Employee benefits packages are there to look after every company's most valuable assets – their employees," explains Kelly Allen, Unisure UK Group Life Business Development Underwriter. "During this pandemic, employees have become increasingly aware of their benefits packages, assistance plans and how their employer looks after their wellbeing. Many employees' values have shifted, and as a result, successful businesses will be those who understand this and implement business and employment practices to reflect their employees' new needs and perspectives."
Not only does The Unisure Group's UK Group Life underwriting team bring with them over 30 years' collective experience, but with the availability of small underwriting houses for niche business drastically reducing over the past year, Unisure hopes to fill a gap in the market.
Companies that may have unusual or difficult scheme requirements will appreciate working with a small team of highly qualified, agile underwriters. Also, with Brexit underway, The Unisure Group's ability to service domestic as well as international Group Risk benefits is another potential drawcard for UK companies that operate in multiple territories and want to offer all employees the same level of benefit structures.
As Unisure's UK Group Life Underwriter Lewis Twist reiterates, more and more employers are seeing the tangible benefits of offering their employees peace of mind and financial wellbeing through Group Risk products.
"It's no surprise that we saw employer-sponsored Group Risk benefits achieve record highs in 2020," he says. "We know that Group Risk benefits can help employers attract – and retain – the best talent, particularly at a time when health and financial wellbeing is so firmly in the spotlight. Employers offering benefits to their employees send a signal that they're invested in their employees' wellbeing. Whether we're talking about Group Life and Disability, Income Protection, Critical Illness or Death in Service, these benefits are all incredibly important for the numerous different scenarios that their employees may face in the future."
"Unisure Ltd is honoured to join GRiD. As a company, we're passionate about employee benefits and look forward to collaborating on increasing awareness around the value of employer-driven financial protection solutions."